This is a direct replacement for the original Meade LX10 front panel printed circuit board, with all connectors and RA tracking motor control functionality. It contains all new components and features a new control circuit designed to reduce temperature variation in tracking speed.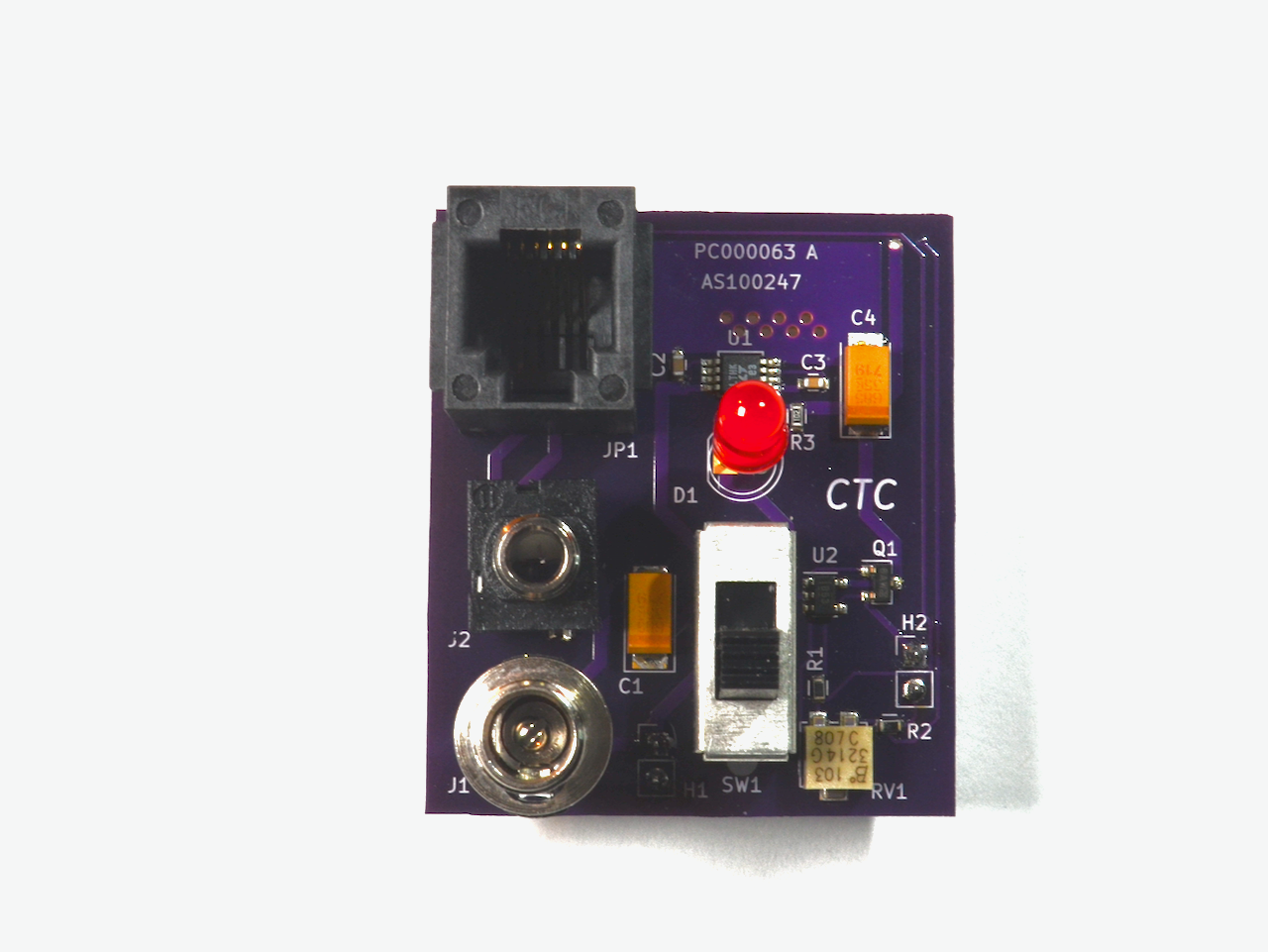 * US or International Shipping and any applicable sales tax will be added to your order.
Benefits
Easy installation.

Adjustable tracking speed: to be tuned to your specific telescope.

Feedback control of motor voltage improves tracking performance over time and temperature.

Temperature drift of motor voltage only 1.5% that of the original board (67X better). See below for details.

Recommended for 12VDC or 9V Battery use.
Additional Information
A PDF Product Data Sheet is available here: LX10 Front Panel PCB Data Sheet
The LX10 Main PCB is a direct replacement for the original Meade board, and requires no special tools to install.
The design uses closed-loop control to better maintain a constant drive speed over load variations, time and temperature. It includes a multi-turn potentiometer to trim output voltage to match the telescope's individual motor and drivetrain, and does require adjustment by the user after installation.
Temperature control testing: both boards were tested for voltage drift over a 30 degree ambient temperature variation while driving motor at 25 mA current.
Drift, original board: -0.087V
Drift, new board: +0.0013V
Note that, although the board will work with any voltage higher than 5.3V, powering this board using 4 AA batteries (6V) is not recommended, as the batteries will gradually drain down to below 5.3V.
We are happy to provide more design details upon request.
---
We ship internationally.
---